Microsoft continues their ongoing commitment to privacy and 'best-in-class' applications by being transparent in regards to how Microsoft accesses data collected by their Microsoft Office products.
Last week, Microsoft Office users began receiving notifications informing them of how their data is shared between their computer and Microsoft to allow for the utilization of certain collaboration features.
The notification (shown below) informs users that the administrator has provided them with access to certain Microsoft connected experiences.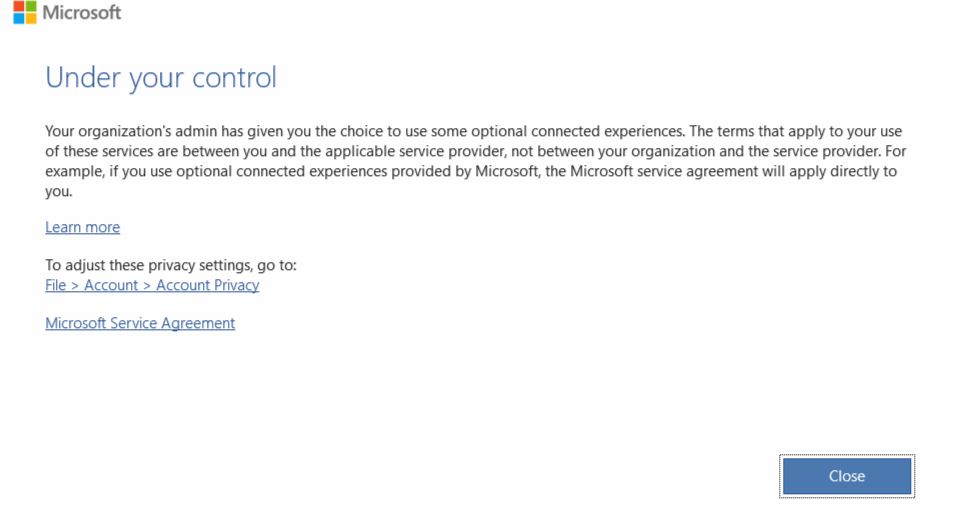 Users may receive the notification when accessing an Office 365 application, and can proceed through the prompt by choosing the 'Close' option.
For more information , please contact the Plummer Slade HelpDesk Team, at hdsupport@plummerslade.com or 412-261-5600 Option 3.