Sage Software recently announced a change to how Timeslips is sold to new customers. They are offering four different "tiers" that provide an increasing number of features at various price points. These tiers are meant to accommodate the needs of any business size and need. Existing Timeslips customers are automatically in the Elite Tier and have all the features available that they have had in the past. Renewal fees are not changing for existing customers.
The tiers are described below:
Starter Tier – Single License Only – $515/year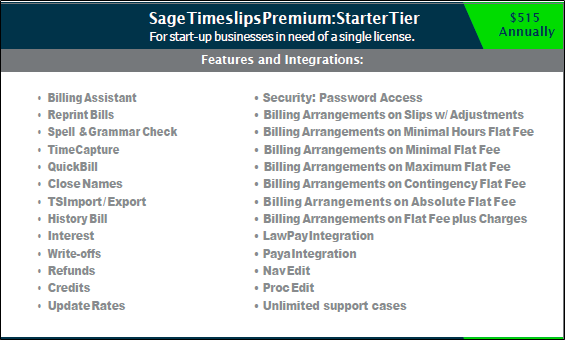 Standard Tier – 1-4 User License – $980/year for 1st license; $314/year each additional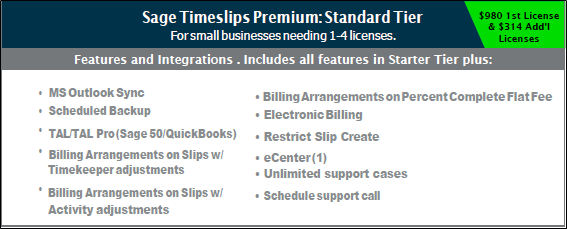 Pro Tier – $1,300/year for 1st license; $416/year each additional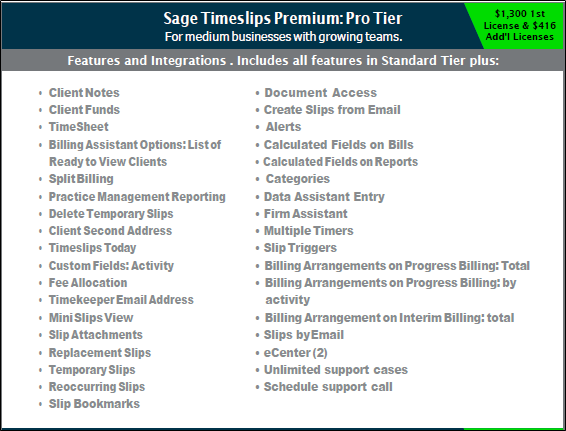 Elite Tier – $1,450/year for 1st license; $464/year each additional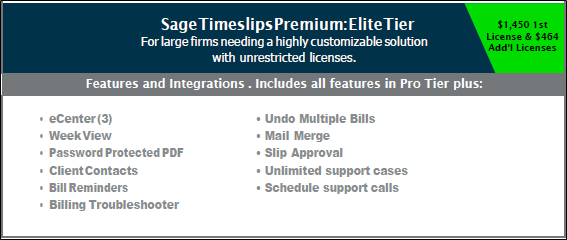 Existing Timeslips customers will continue to renew their Timeslips at the same price levels they have had in the past, which equates to a significant savings when compared to the tier pricing for the same features (Elite Tier).
If you have any questions regarding Timeslips, please contact lhennessy@plummerslade.com or call us at 412-261-5600.