IP Telephone Systems Solutions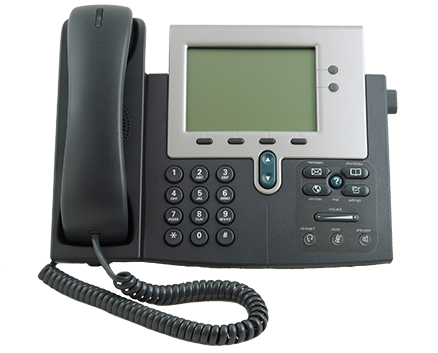 Plummer Slade offers on-premise IP telephone and Hosted IP telephone solutions, which utilize the cutting edge of IP voice technology. IP telephone systems offer significant cost and performance advantages over maintaining separate voice, video and data networks. The cost of a converged network can run 40-60 percent less than the total cost of ownership (TCO) of separate voice, video and data networks. Managing a single, unified communication network is generally easier, less expensive and requires fewer resources.
In addition to reducing calling charges, IP telephone systems eliminate redundant PBX expenses – including hardware, software, maintenance, servicing and technician costs – by replacing the PBX system altogether. Since you are dealing with a single network, rather than several, management and administration costs are reduced as well. IP telephone systems support applications and devices that allow your employees to work more efficiently and productively.
IP telephone systems are also more flexible and scalable than traditional communication systems. Adding new sites or users can be done much more quickly with fewer resources. Enabling voice and video for the planned addition of a new building or the emergency addition of a remote office can be done with almost no incremental effort or cost above installing the LAN/WAN infrastructure.
Plummer Slade can offer IP telephone system solution based on your company's needs, as well as provide installation and training on the system's usage. Contact us to assess your telephone system needs or to learn more about the features of an IP telephone system.
Our certifications include:
Microsoft Certified Partner
Hewlett-Packard ServiceONE Specialist Partner
Cisco SMB Select Certified Partner
Cisco SMB Specialization
Linksys Authorized Partner
Microsoft Certified Professionals (MCP)
Microsoft Certified Systems Engineer (MCSE)
Hewlett-Packard Accredited Product Specialist (APS)
Symantec Registered Partner
Avaya Certified Partner