Sage Software held its annual conference, "Sage Summit", in late July 2015.  Alicia Slade and Leslie Hennessy attended the conference, including a full-day of seminars and training on Sage Timeslips.  In addition to the privilege of getting to hear General Colin Powell speak at the keynote address, they learned about the newest version of Timeslips 2016.
Sage is offering two solutions for Timeslips customers:
Timeslips Premium

was released last month and has a brand new database format (SQL Firebird) which is designed for larger databases.  This is a subscription-based solution with options to pay monthly or annually to use the software.  The Billing Assistant has also been improved and there have been significant speed improvements in various areas including "Generate Bills".

Timeslips 2016

will be released in late August 2015 and is the newer version of the product using the same Borland database engine as prior versions of Timeslips.  This is not subscription based, but is a purchased product.
Both Timeslips Premium and Timeslips 2016 are installed onto your server and computers, with your data remaining under your control and ownership.  If you would like to know more about Timeslips, please contact Plummer Slade, Inc. at psi.apps@plummerslade.com or call 412-261-5600.  We offer installation, customization and training services for Timeslips and other software applications.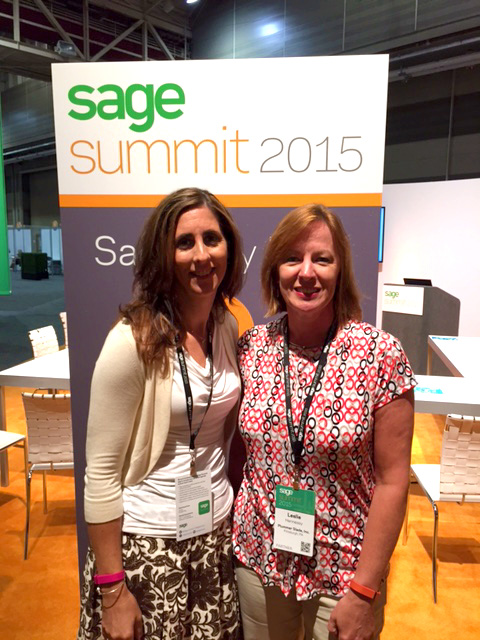 Alicia and Leslie representing Plummer Slade, Inc. at this year's Sage Summit in New Orleans